Harbor Freight had all their jack stands recalled. I returned all the jack stands I had and took store credit. So I was in the market for new jack stands and wanted something more sturdy that would not have the problems that the Harbor Freight jack stands were recalled for.
So I went with Pro-Lift T-6906D 6-ton jack stands with double locking pins as that would be much safer to use on my cars. This would also enable me to change wheels or brake pads on my parent's vehicles which are the compact crossover SUVs. This post describes the unboxing of the jack stands that I purchased for a total of $92 on Amazon.
The Pro-Lift T-6960D jack stands are made by Shinn Fu America. These jack stands are considered quite good, more expensive than the Harbor Freight ones, but are cheaper than Hein Werner jack stands. It is important to remember that each jack stand is rated at 3-ton and a pair of jack stands (in a single box) is rated 6-ton.
Each box comes with a pair of jack stands, so you need two boxes to lift a full car, and hence I got two boxes as seen in Figure 1. The 6-ton jack stands may be overkill for the Porsche Boxster S or the Miata MX-5 but can be helpful for use on other cars and SUVs that fit the size limits.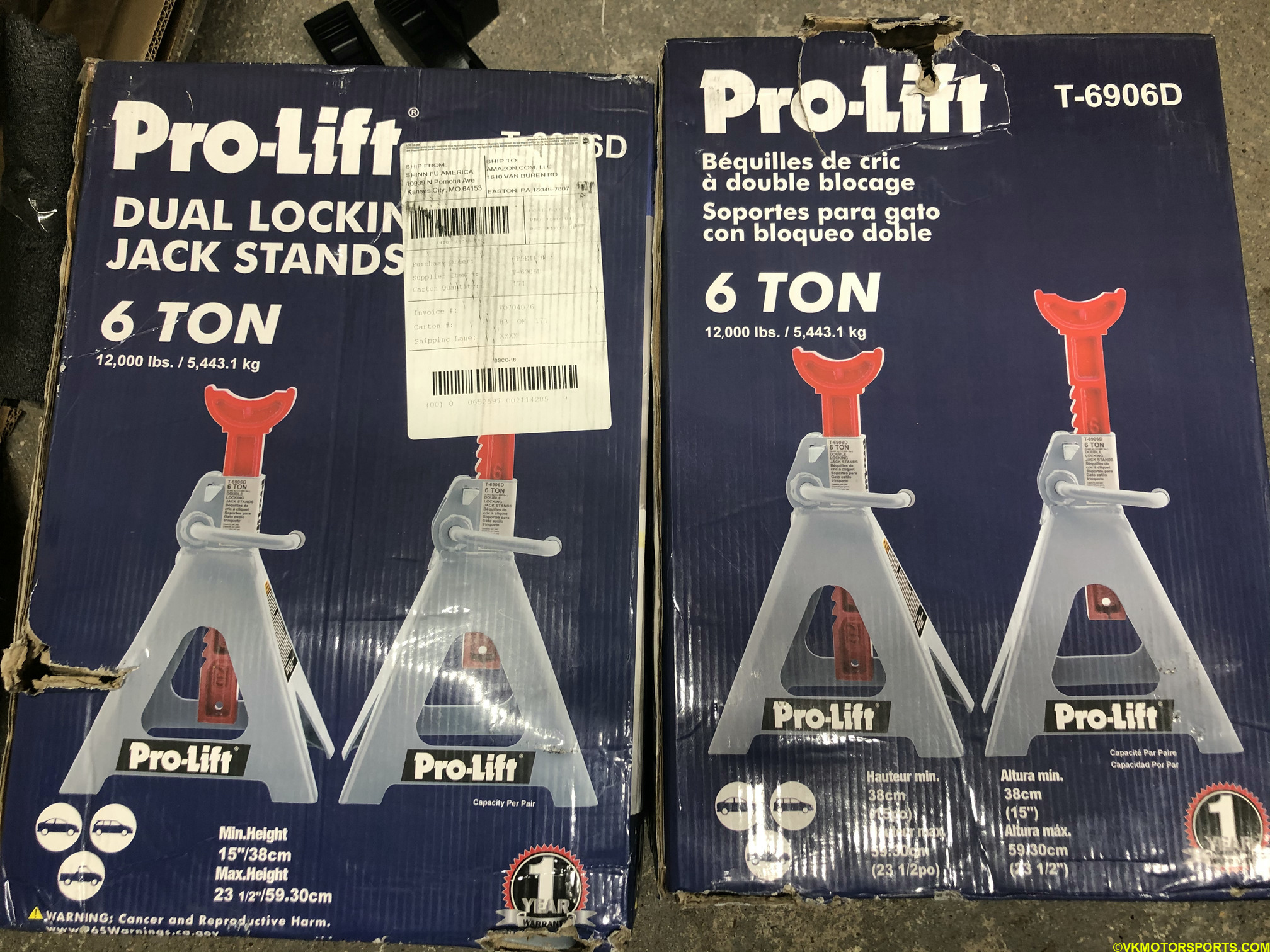 Figure 1. Two boxes of 6-ton jack stands
Figure 2 shows the contents of the open box. Each jack stand base is placed one on top of the other, and the ratchet bars are not installed on the base.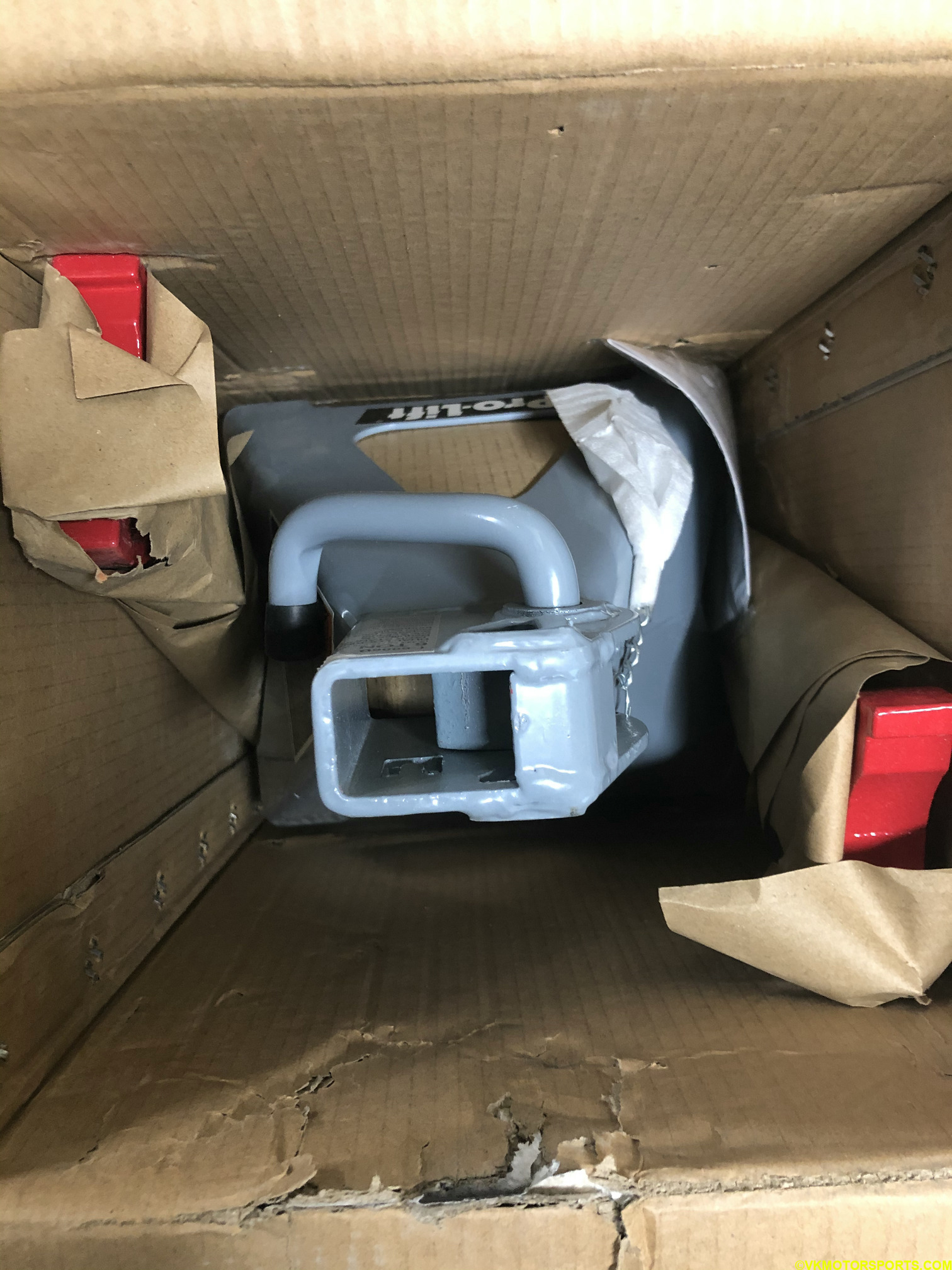 Figure 2. Contents of the box
When you take out the jack stand base, as in Figure 3, you can see that the base has 6 ton written on it and it is very heavy.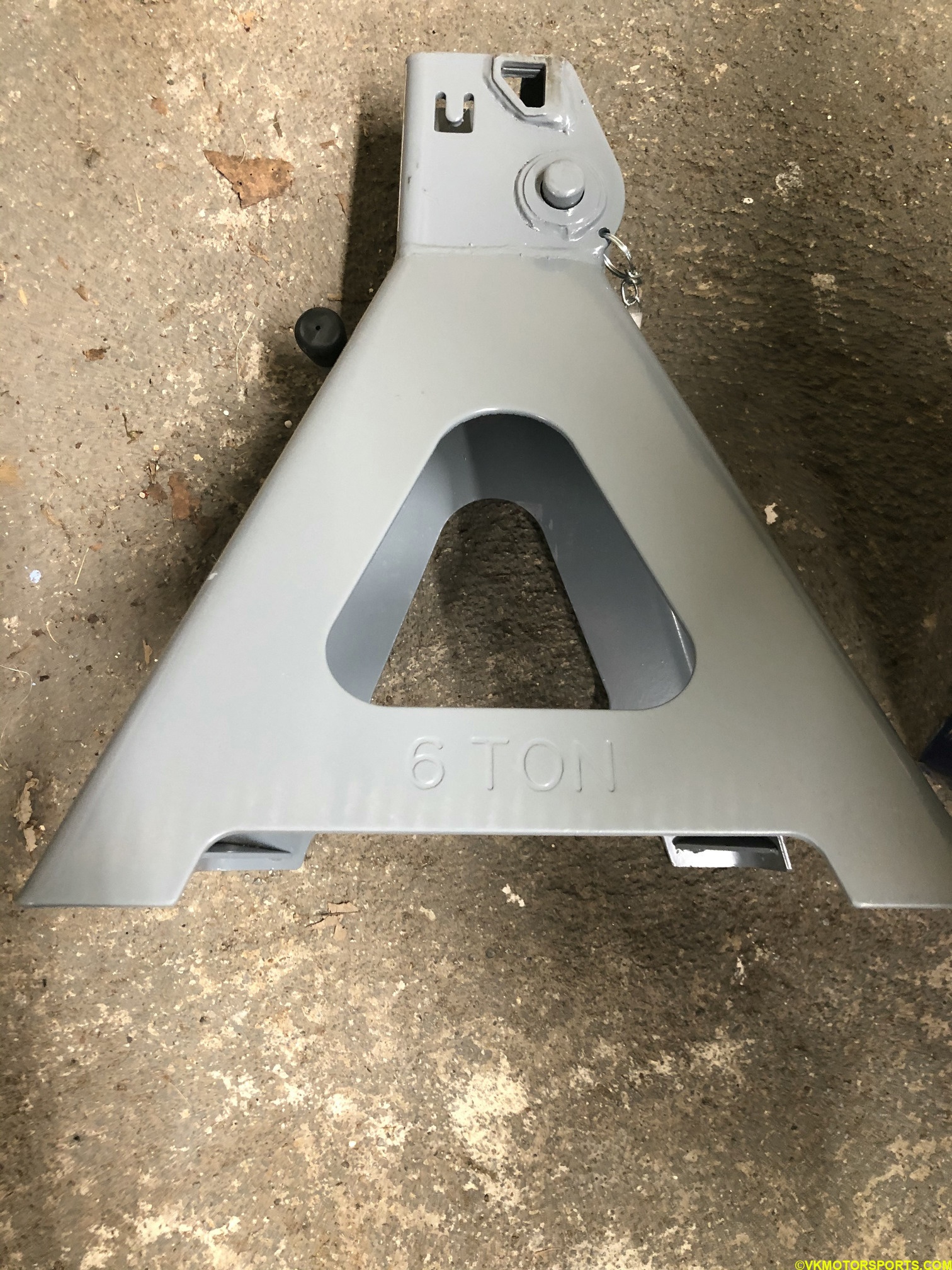 Figure 3. Jack stand base
The genius of this jack stand is that it has a locking or mobility pin as shown in Figure 4 and 5, which once used can prevent the ratchet bar from slipping and falling. This reduces the danger of using these jack stands. There is also a release lever (Figure 9) which locks into the ratchet bar (Figure 8), thus making this a double locking system.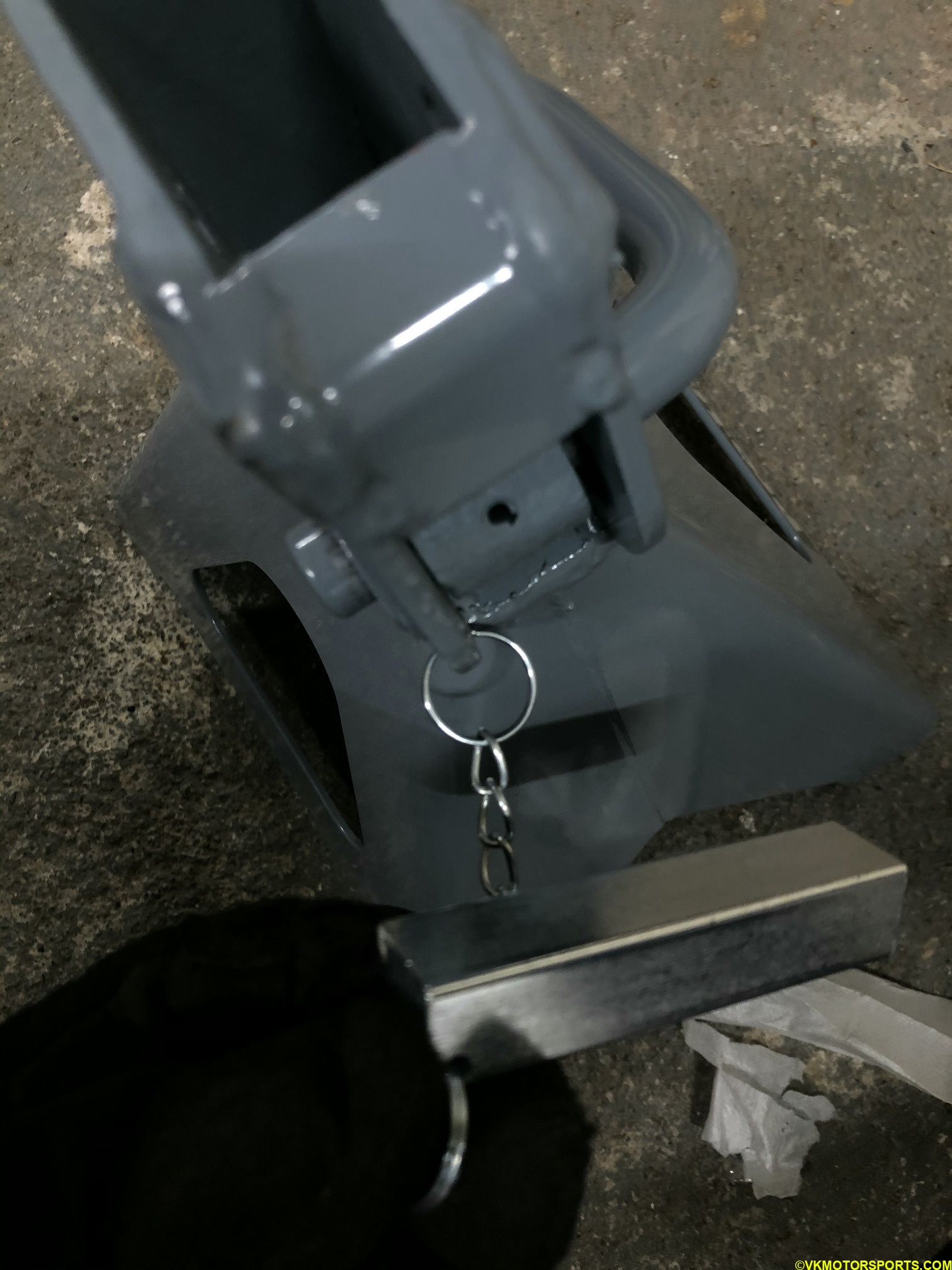 Figure 4. Locking pin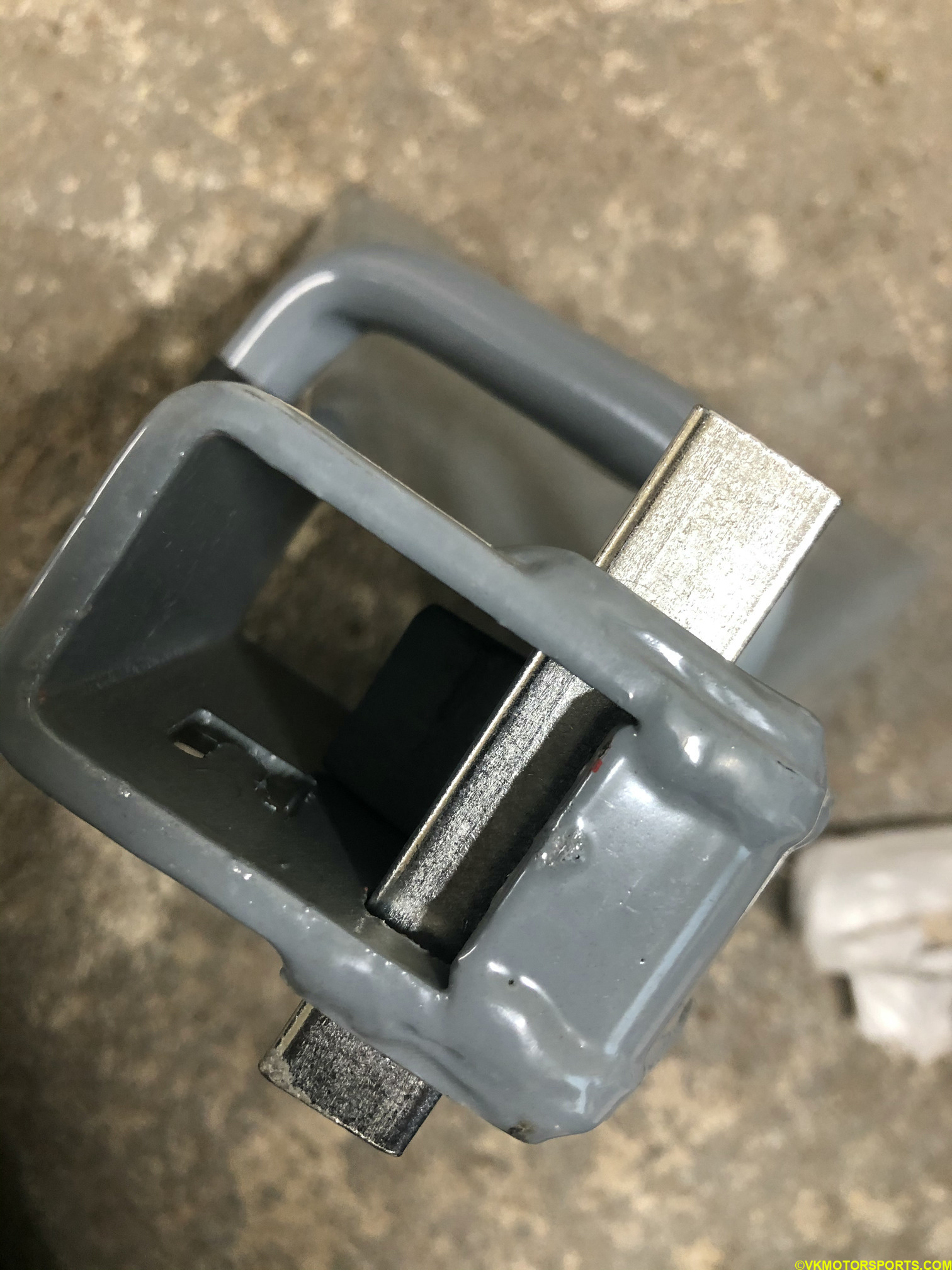 Figure 5. Locked pin
The box comes with a manual written in both English and Spanish, and the contents are easy to understand as shown in Figure 7.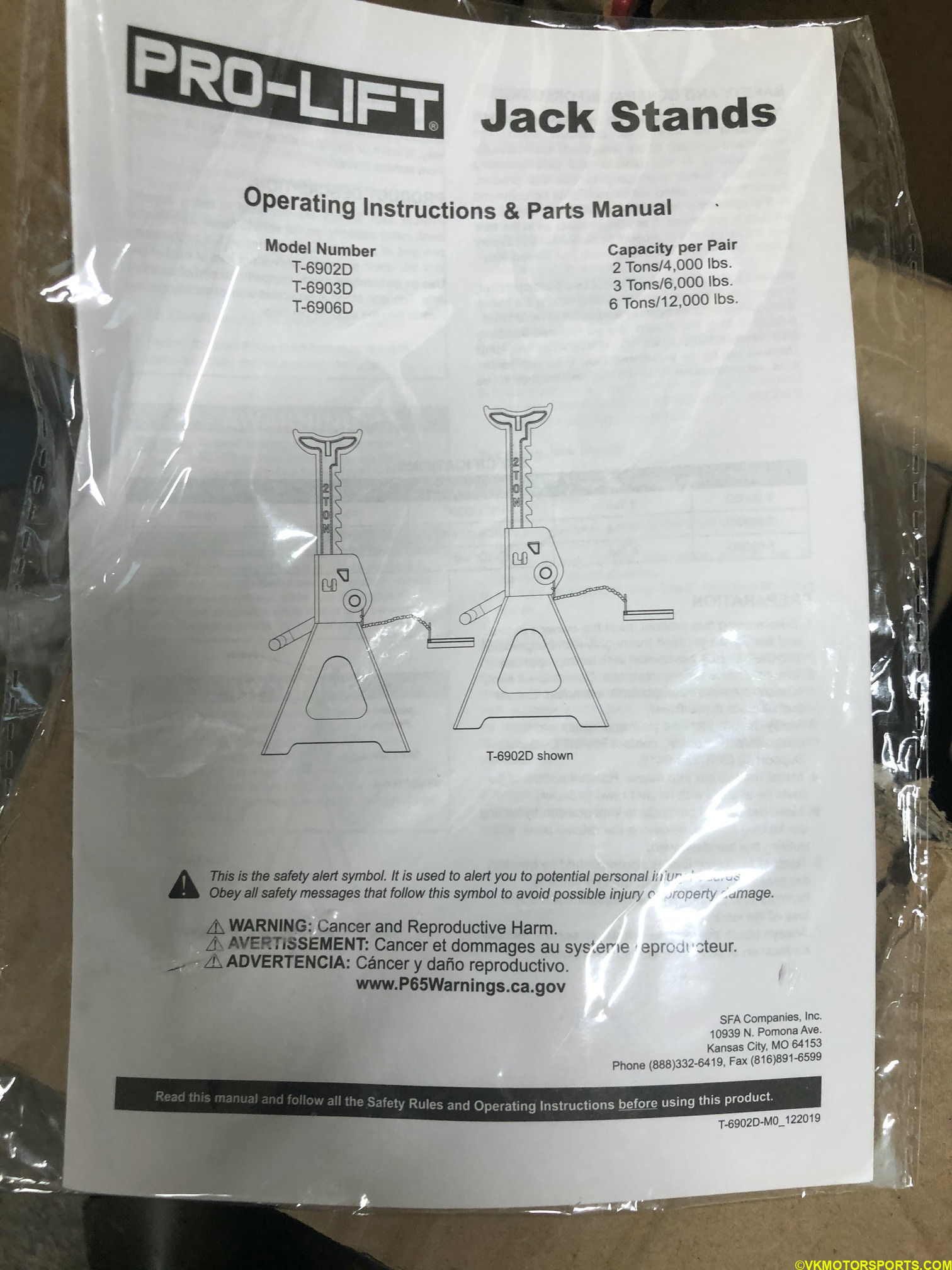 Figure 6. Package manual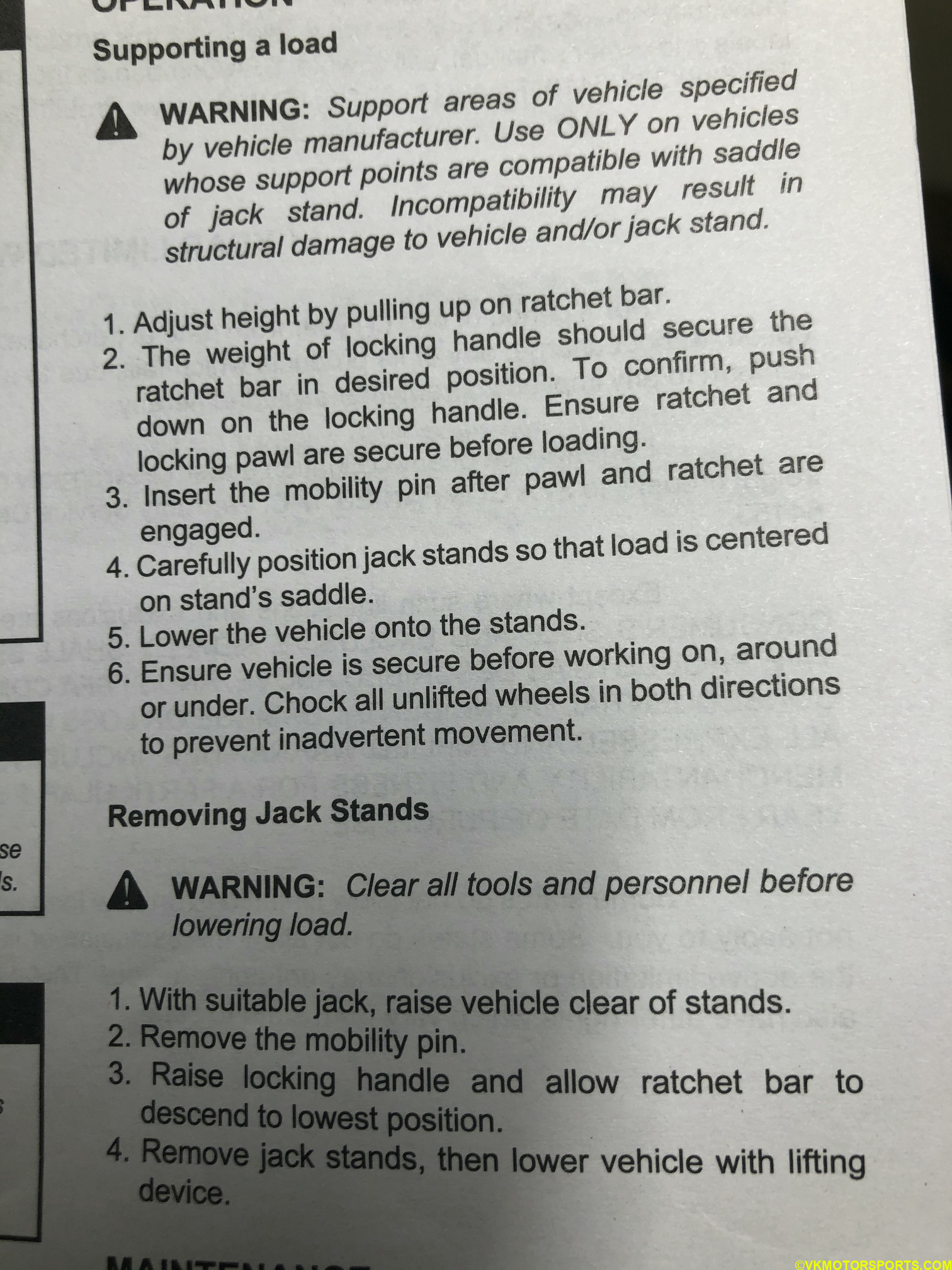 Figure 7. Manual content
Ratchet bar is red in color and about 18" long. It has several teeth that allow the jack stand to be raised from 15" to 23". The locking pin fits into these teeth and is shaped in a similar way as you may see in Figure 4 and 5.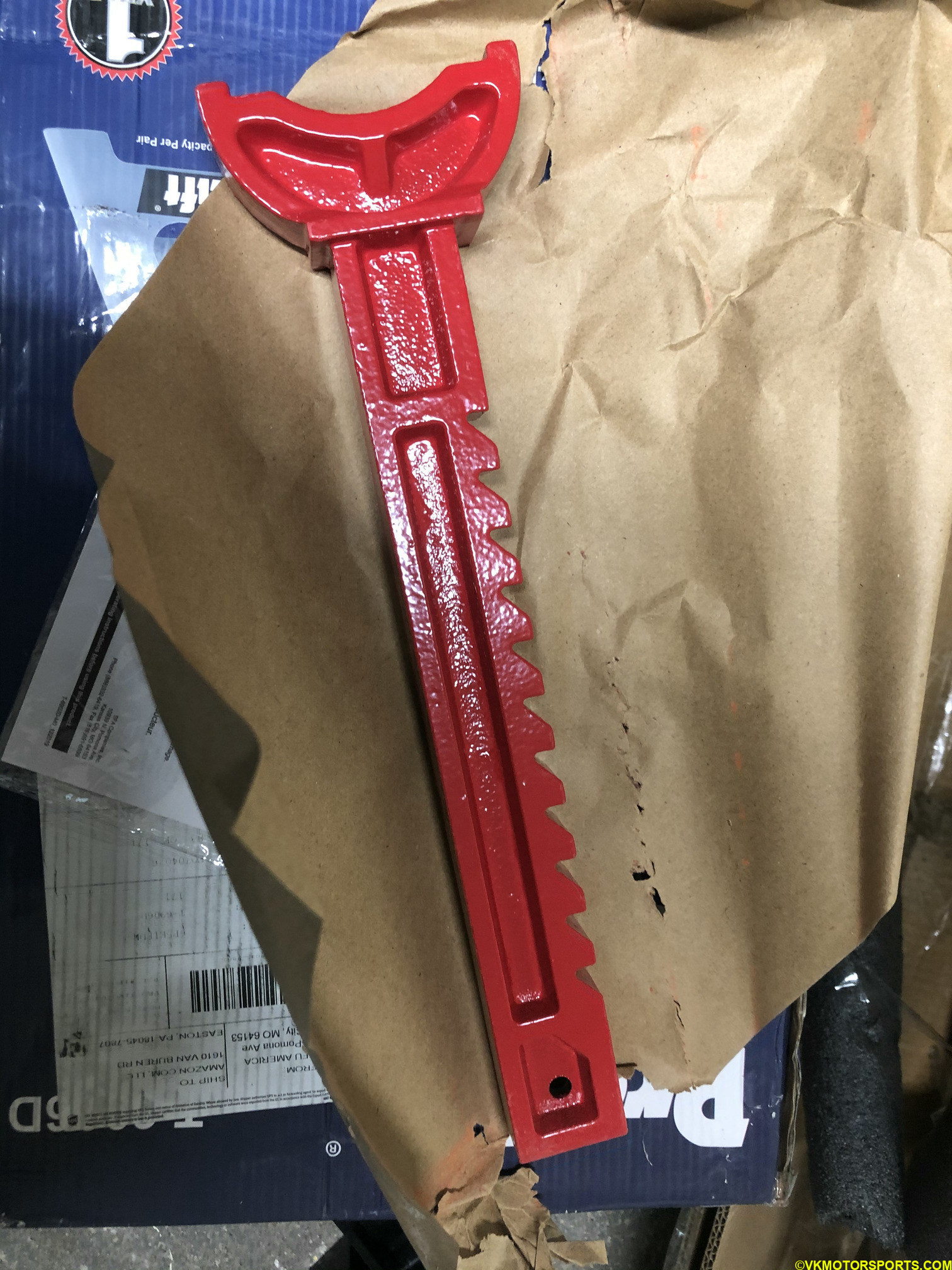 Figure 8. Ratchet bar
The release lever on the jack stand base (Figure 9) has to be lifted to allow the ratchet bar to be inserted in the slot in the jack stand base as seen in Figure 10.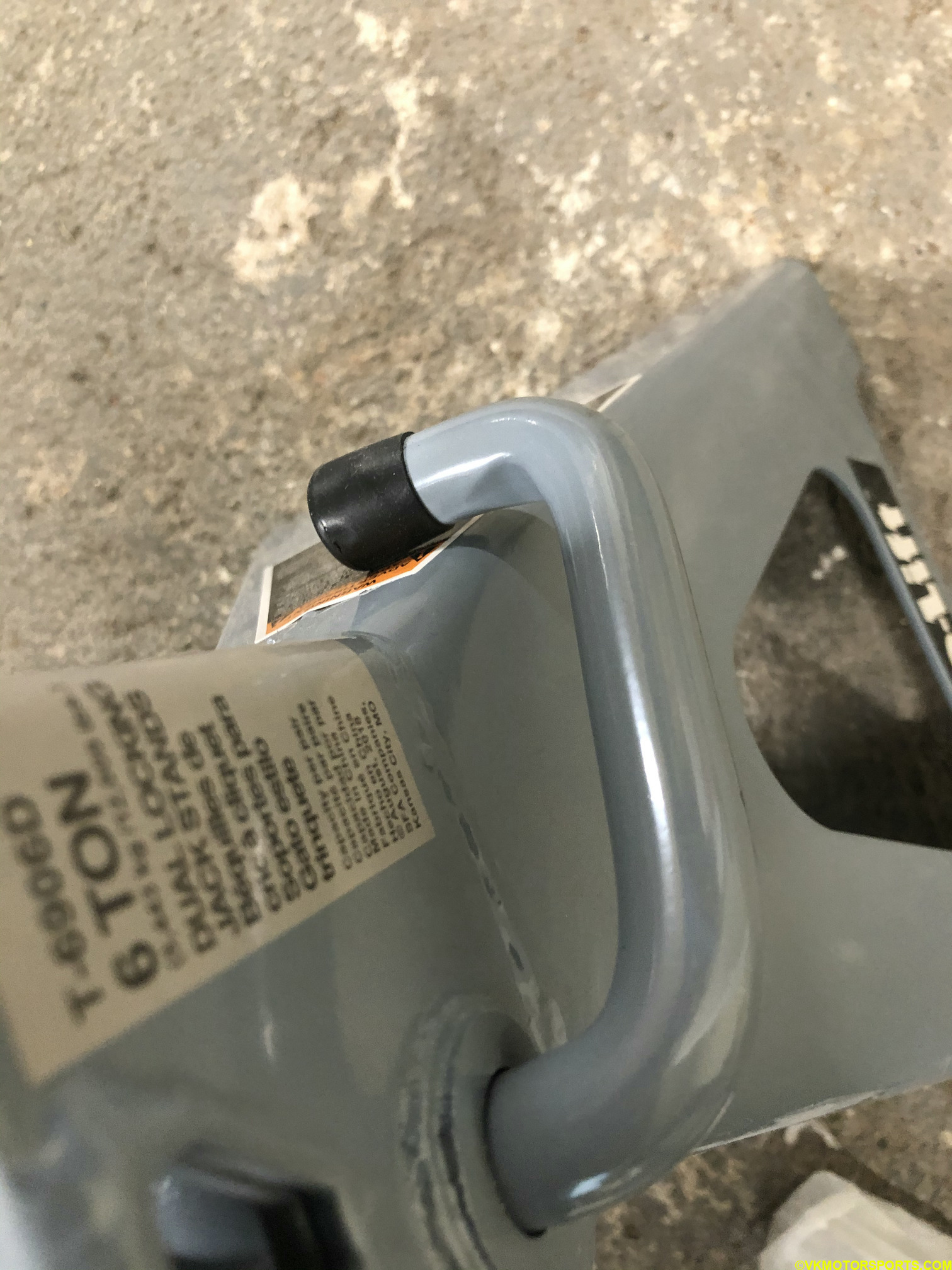 Figure 9. Release lever on the jack stand base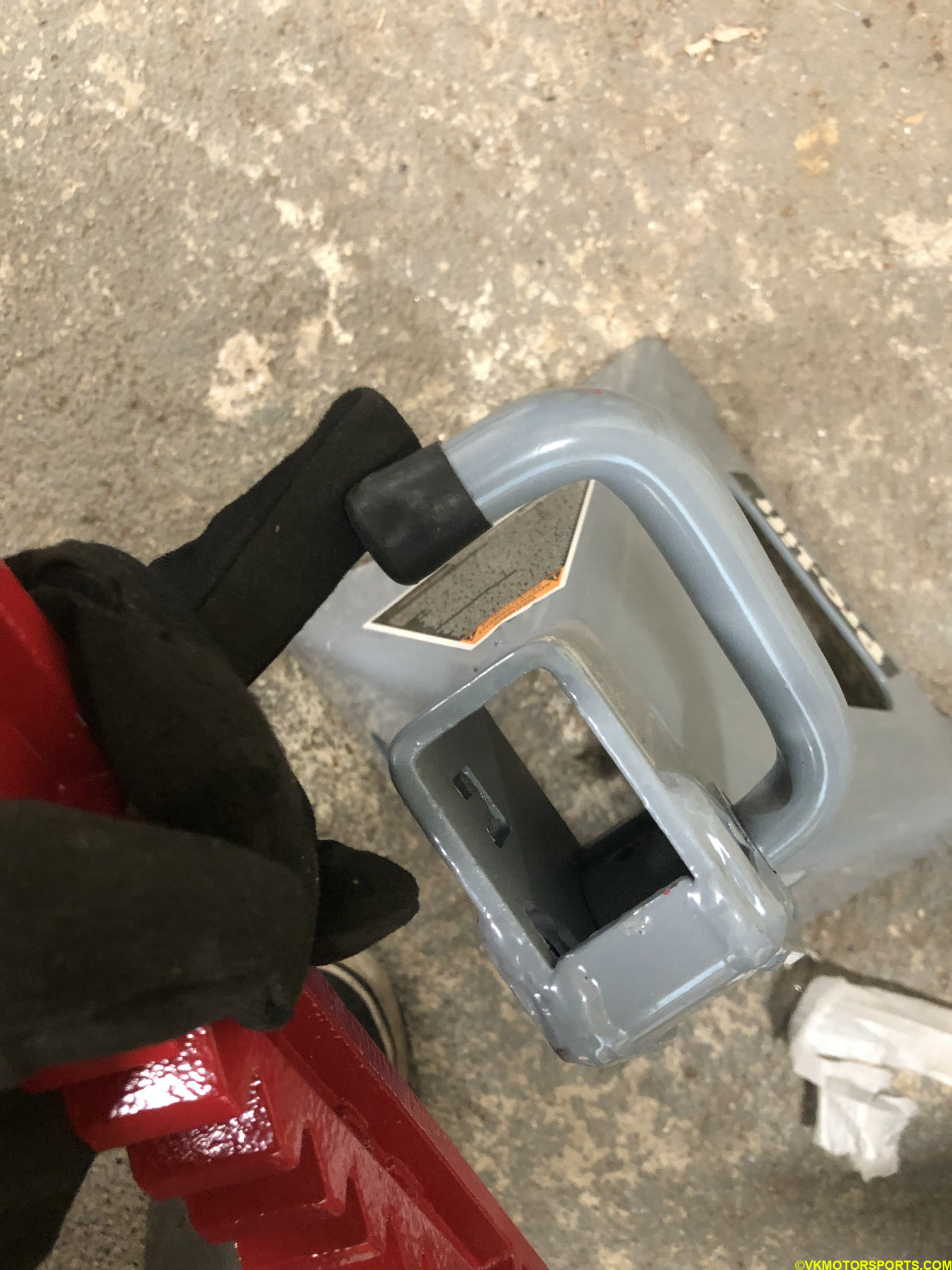 Figure 10. Lift the lever to insert ratchet bar in slot
Insert the ratchet bar (Figure 11) and let go of the release lever to allow it to lock at the level you want. You can lift the release lever to adjust the height of the ratchet bar. CAUTION: Watch your fingers when you lift the release lever and dont let the ratchet bar crush them.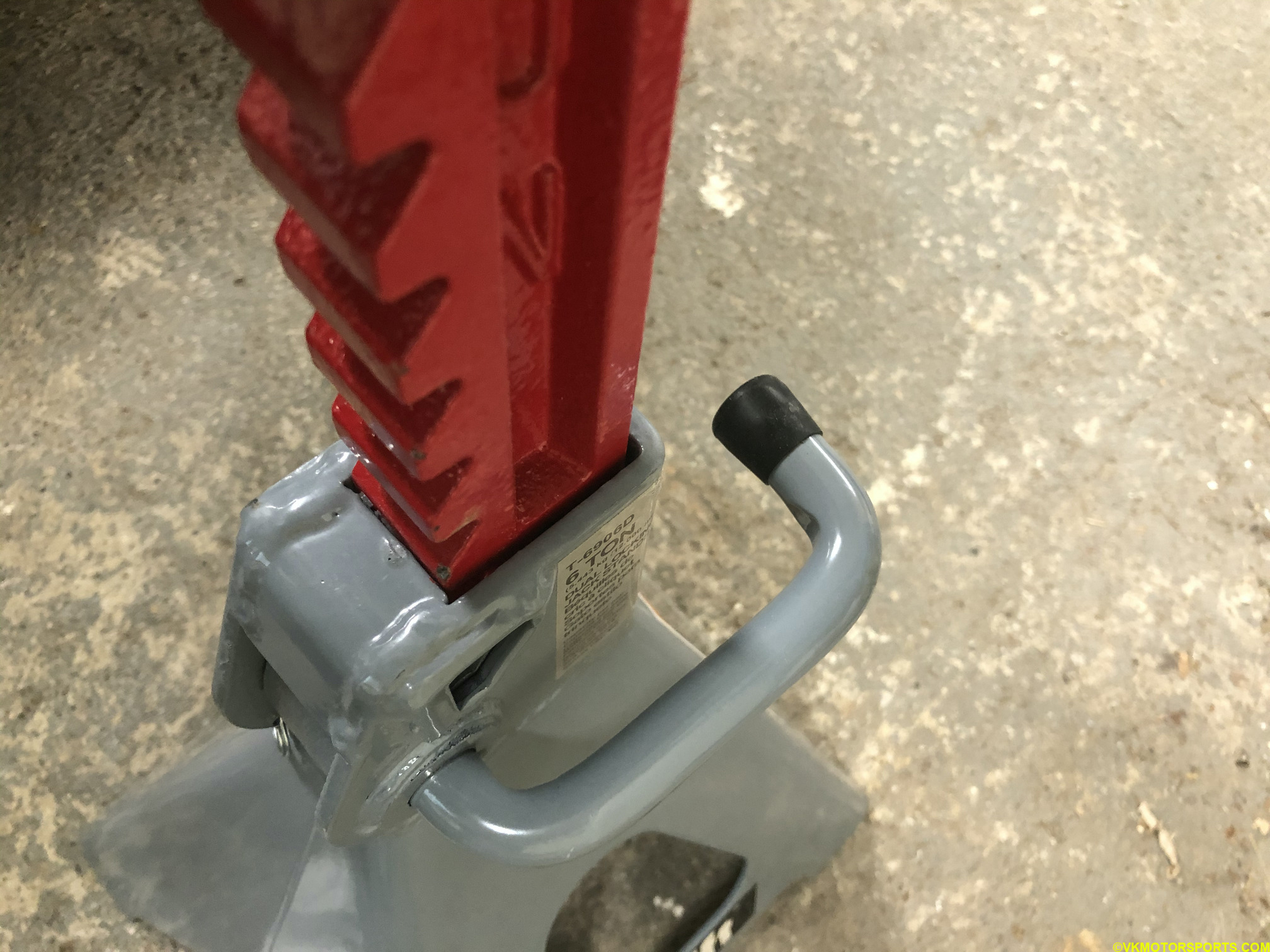 Figure 11. Insert the ratchet bar in the base slot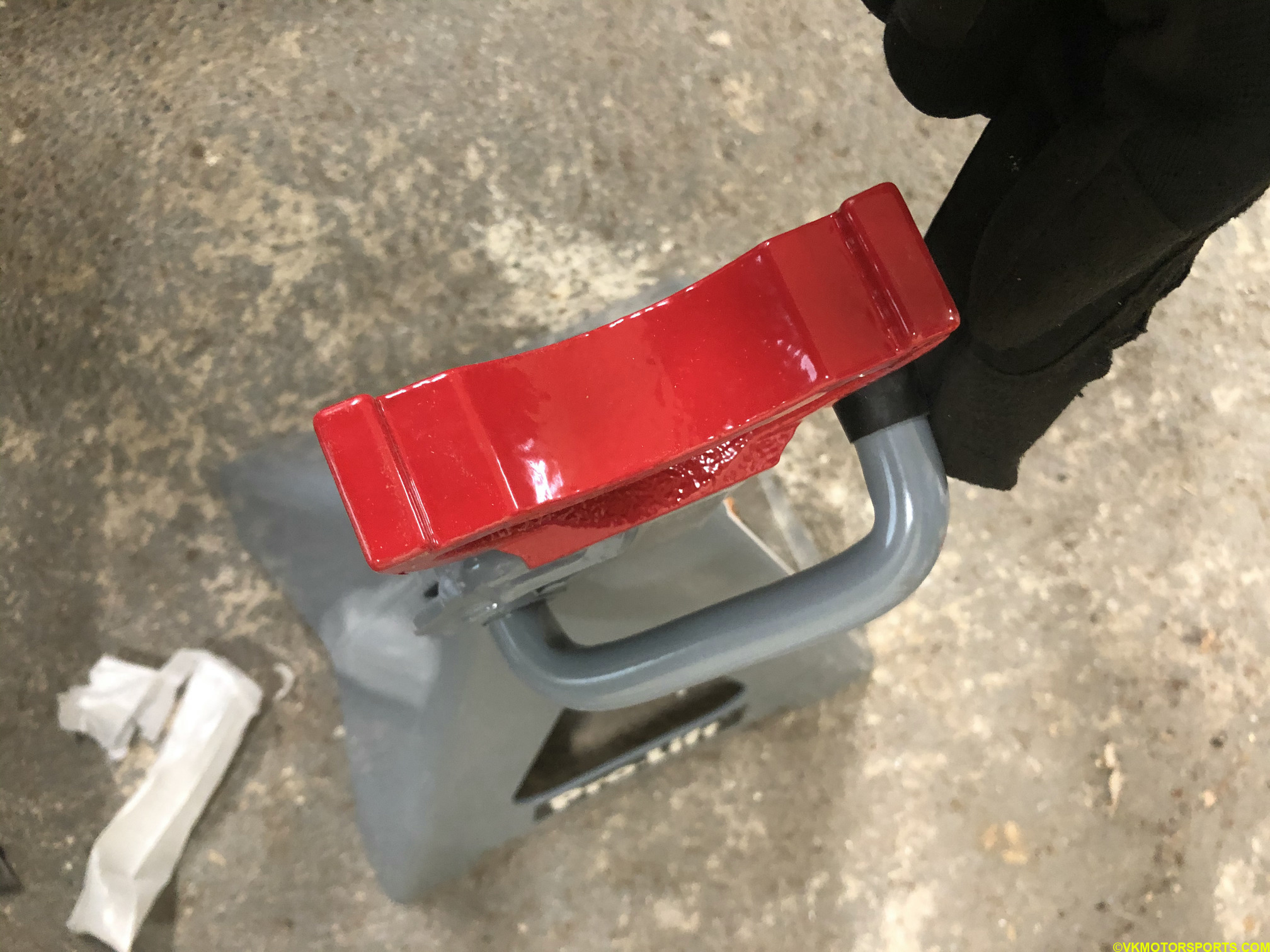 Figure 12. Inserted ratchet bar
Now insert the locking or mobility pin in its slot to lock the ratchet bar's teeth at its position, thus making this a double locking jack stand.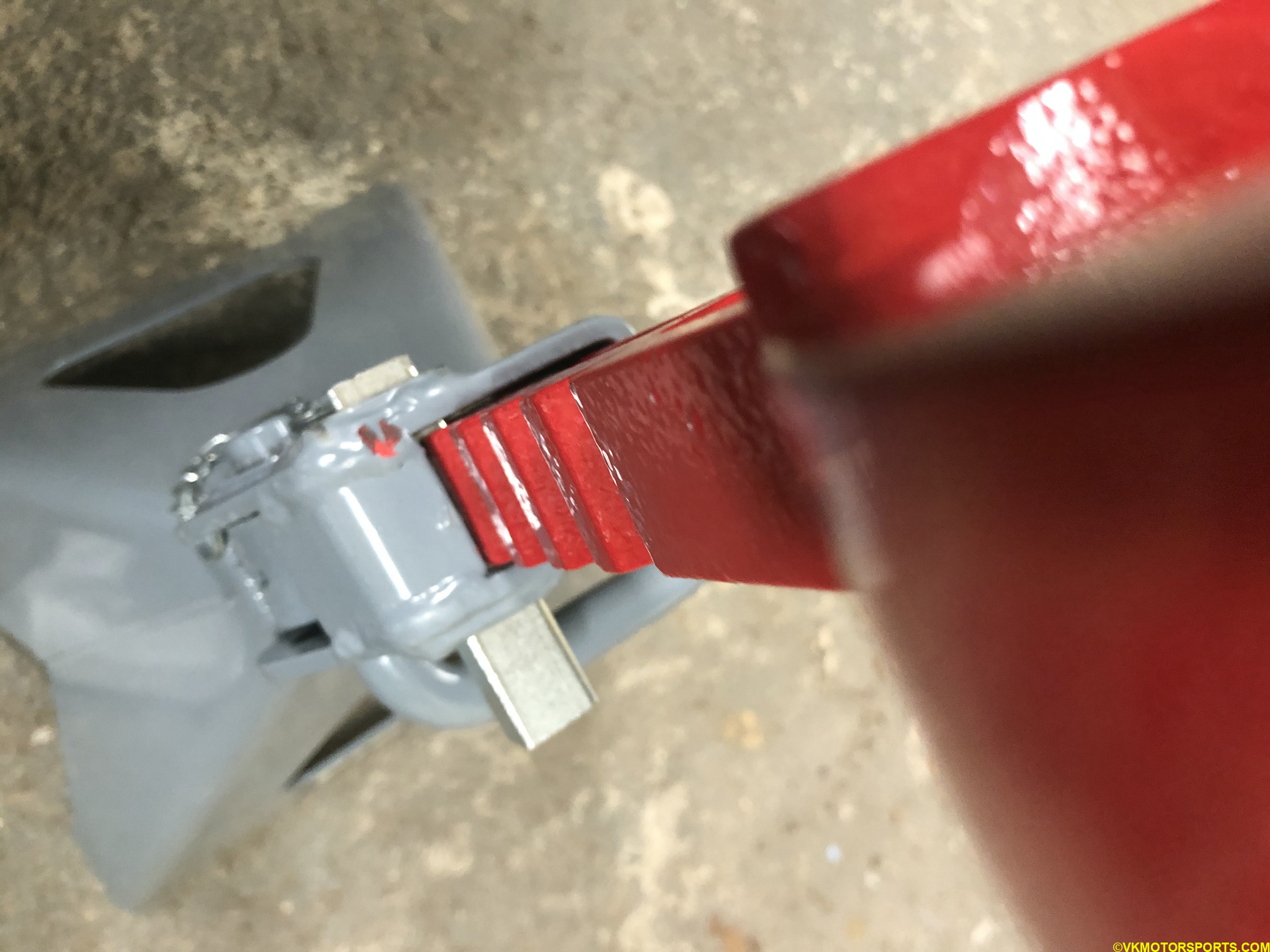 Figure 13. Locking pin inserted
Even though I returned the Harbor Freight jack stands, their jack stand rubber pads (Figure 14) fit perfectly for these jack stands (Figure 15).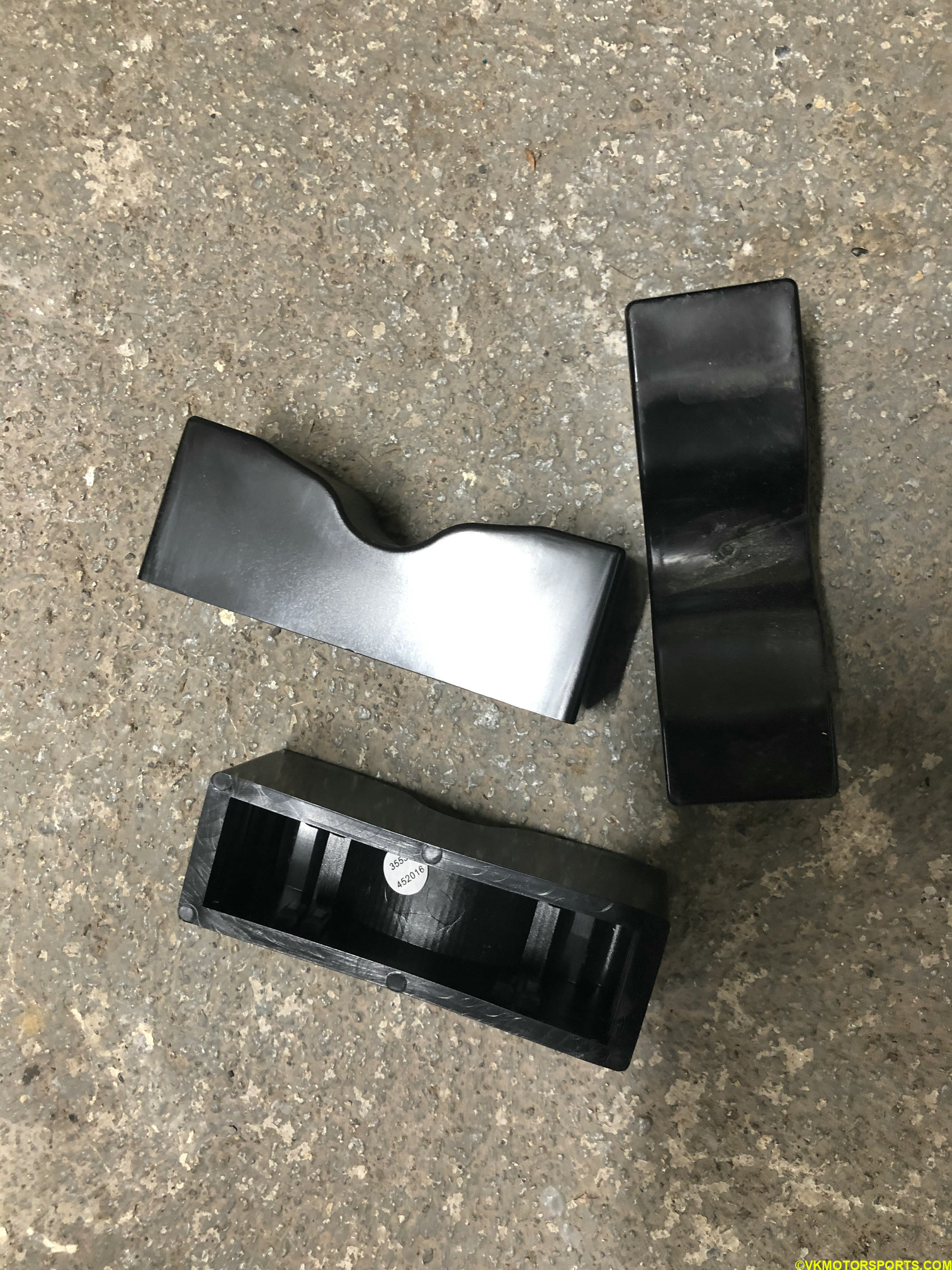 Figure 14. Rubber jack stand pads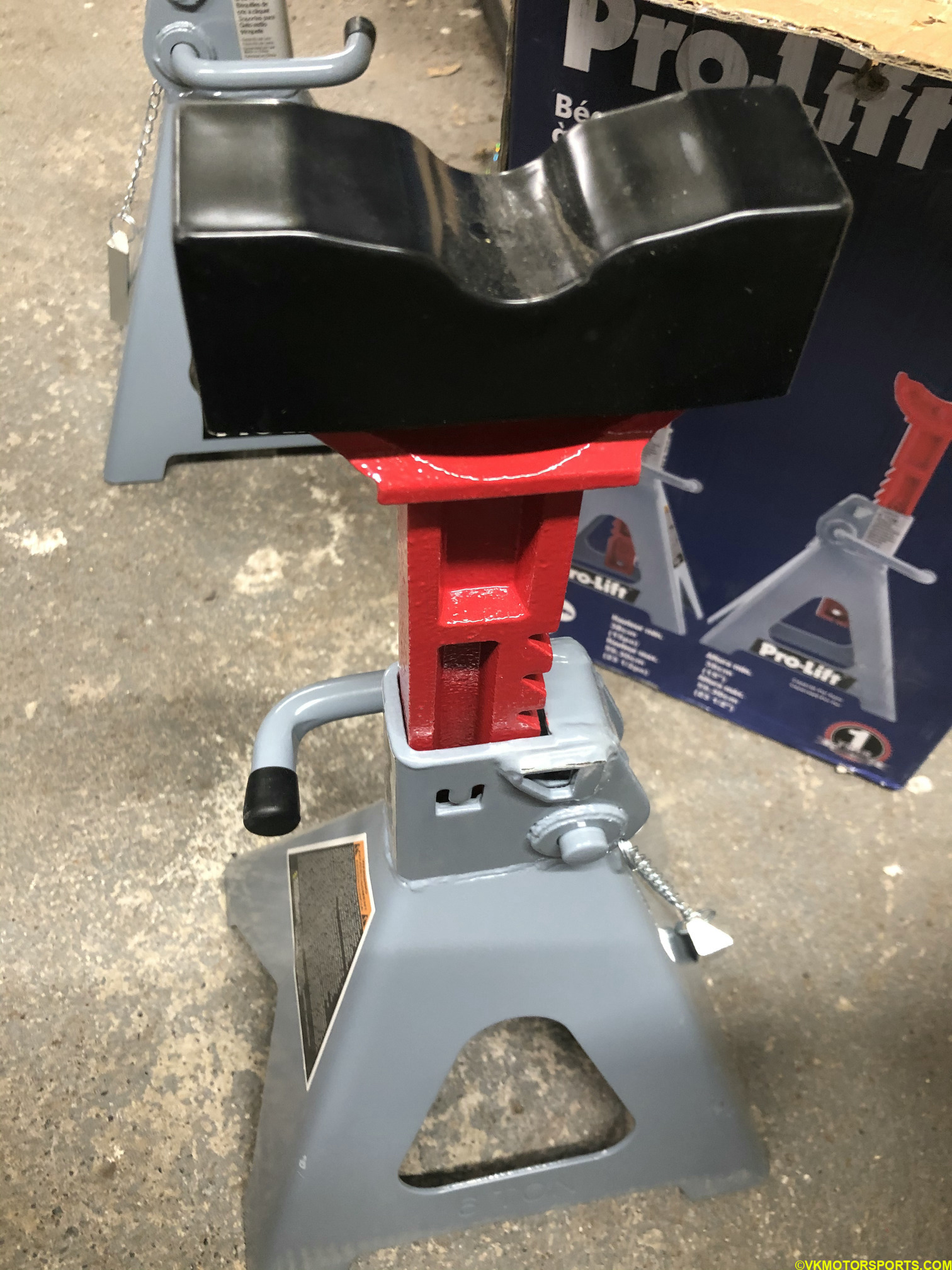 Figure 15. Fitting jack stand pads
Repeat the procedure for the other 3 jack stands, and now we have a set of 4 jack stands all ready to lift cars less than 6 tons.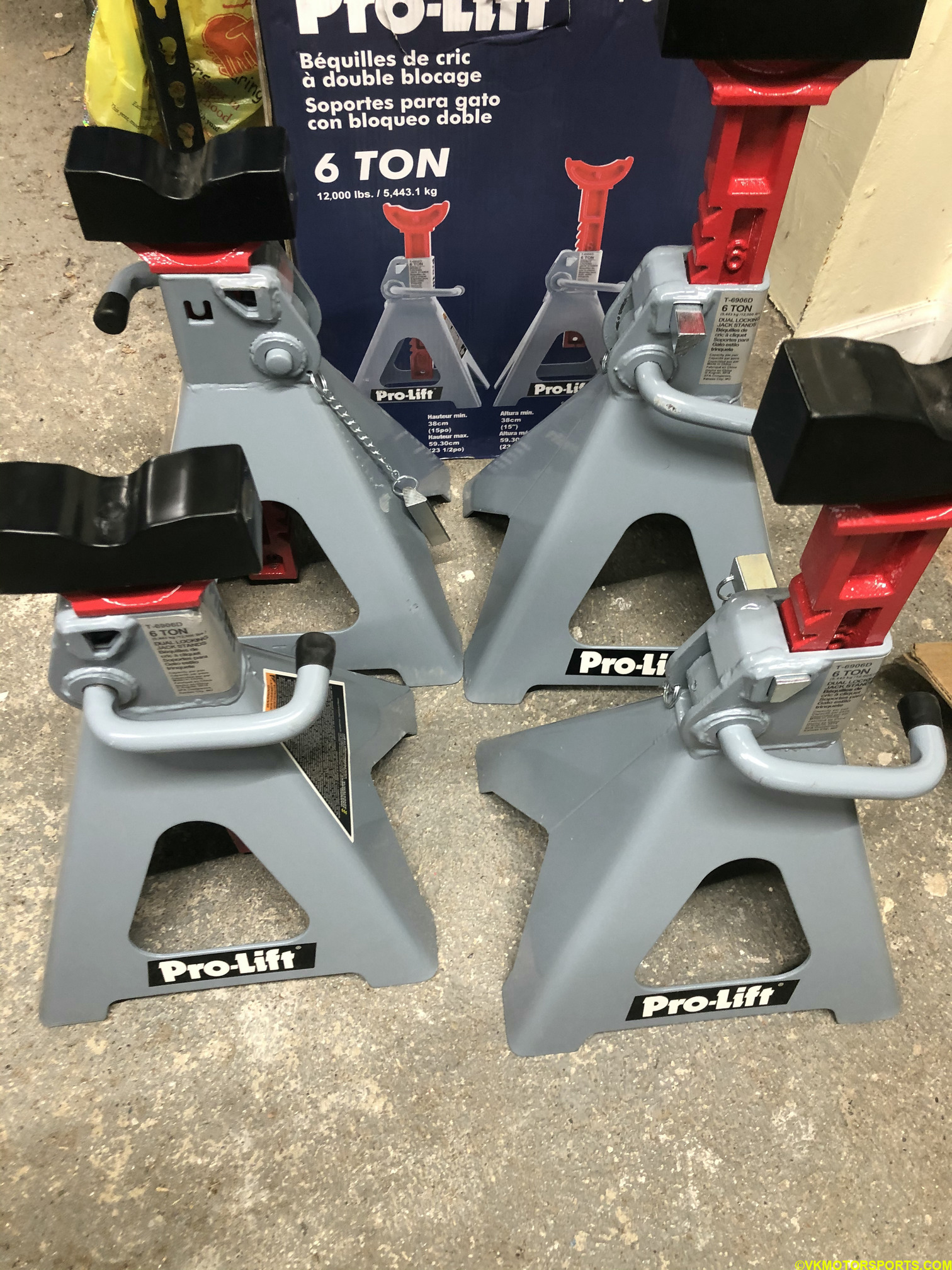 Figure 16. All 4 jack stands setup for use