With great trepidation I took the Miata to my local SCCA club autocross event today. I was number 919 in the E-Street class (Figure 1) and ended up chatting with other E-Street racers and their Miata configurations. One of them had upgraded his Base trim 1999 NB Miata to the Performance Package trim by adding all the required Mazda components that would form that trim including a Limited Slip Differential. It is something I might consider in the future.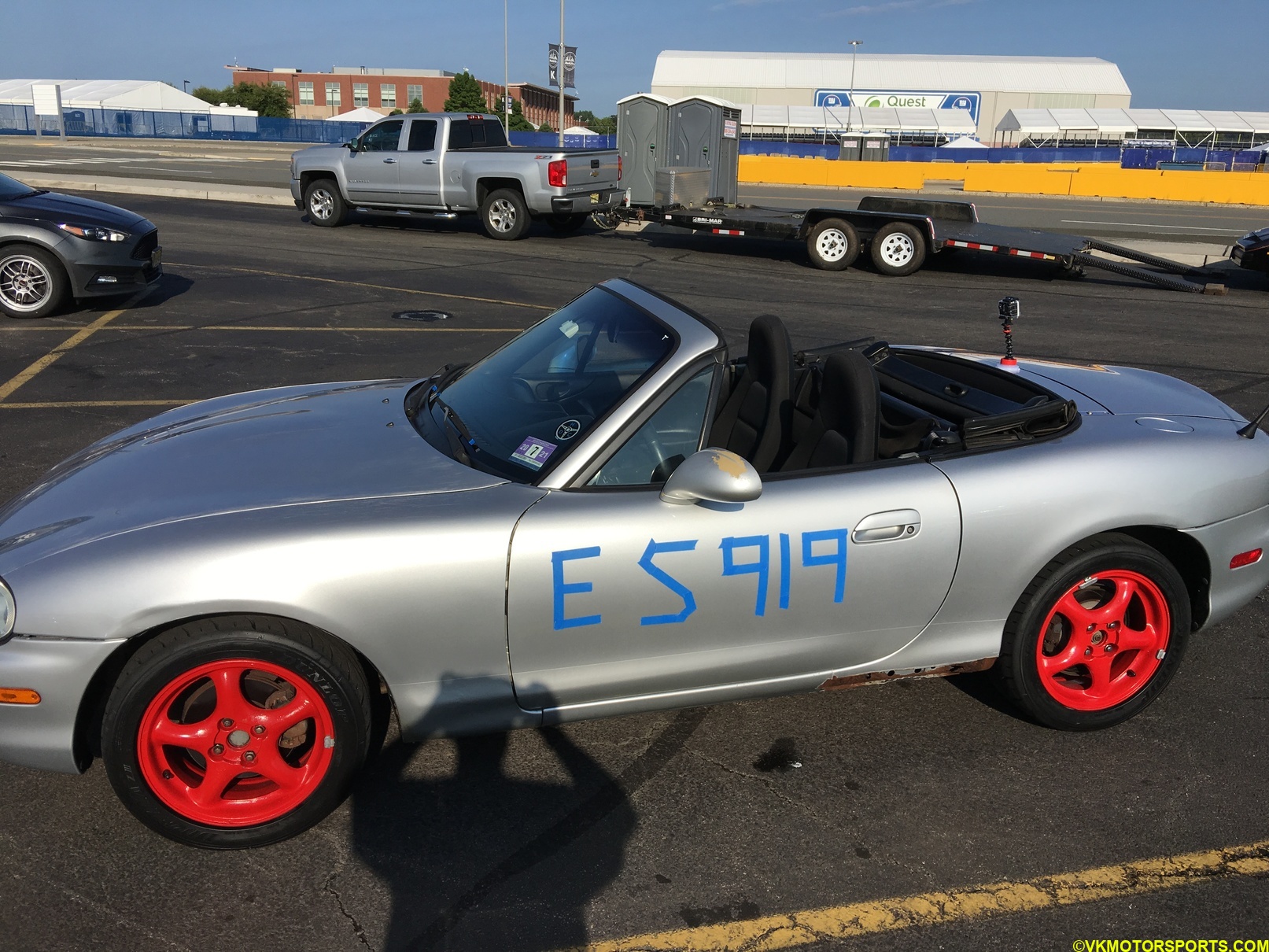 Figure 1. My autocross car for E-Street
I just wanted to make sure that my car could handle the autocrossing and would not break down while doing it hard. Below is my video of my driving. I was slower by nearly 12 seconds from my class winner, but I also did not push the car higher than 5000 rpm since I feared the engine might do something unexpected. That will be something I will try next time. The car did feel slow though, so potentially the engine is not as fast as expected and might need some more analysis and compression tests.
My best timing was 53.778 seconds in raw timing (Figure 2) and my PAX (adjusted) timing was 42.431 seconds (Figure 3), both of which places me as good as novices who drive the first time. But at least I did not come last !

Figure 2. My E-Street timings

Figure 3. My status in PAX
Below is a video that I recorded of my driving. The Chinese GoPro-clone that I used was good but since I set it up on the body (as seen in Figure 1 behind the seat), it vibrated a lot ! So the next time I have to figure out how to get rid of the vibrations in the camera. You may also watch this video at https://youtu.be/hXv6AWHGWYY.