In an earlier post we plastidipped the front grille and emblem on the Infiniti G35 coupe. To apply plastidip on the rear emblem, I first decided to debadge the car trunk. This was done in case I did not want to put the plastidipped emblem back on the trunk. This post quickly describes how to debadge a car so you can plastidip the logos correctly.
Using a heat gun from HarborFrieght or Amazon you should heat up the glue behind the emblem. Then use a trim tool to pull the logo emblem off the car trunk.
Figure 1 shows the heat gun used to pull off the Infiniti logo emblem off with the blue trim tool. The residual tape still remains on the car as seen.
To remove this I heated up the tape again at high heat and used a soft white cloth to pull off the old tape. I used white so I could see if I was getting the material out or not.
In some cases, I sprayed Goo Gone to work its magic on the tape for a few minutes before pulling it off the car body with some heat and force.
As you can see in Figure 2, there are some scratches. That is due to the fact that I used the trim tool to remove the residual tape first and it caused scratches. Hence, I switched to use that white cloth I mentioned earlier.
Repeating the same task on the G35 text (Figure 3) and the INFINITI lettering and cleaning up using the white cloth I have debadged the car as seen in Figure 4. You may notice almost no scratches in Figure 3 since I did not use the trim tool to remove the residual tape.
Now that the whole car is debadged, if this is where you want to stop it would be a good time to clean the trunk and polish it. I have not done that yet and it will be done soon in the summer.
I then placed all the emblem and other bits on a piece of cardboard and sprayed plastidip on them. I will then tape them back in the summer to the trunk cover and see if it looks good. Will post a picture then.
But before I do that, I need to fix those scratches.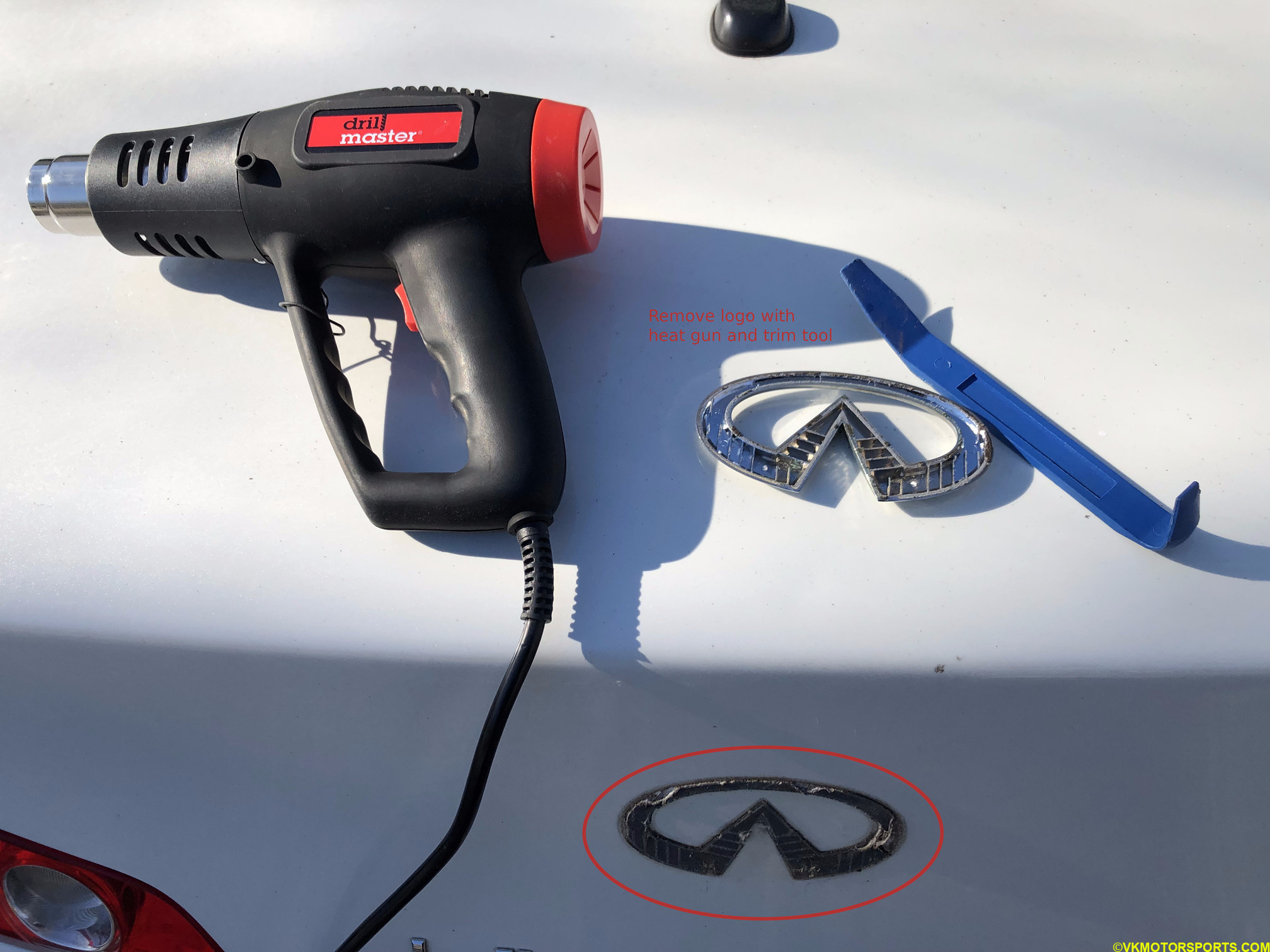 Figure 1. Using a heat gun remove attached emblem from trunk
Figure 2. Infiniti logo emblem removed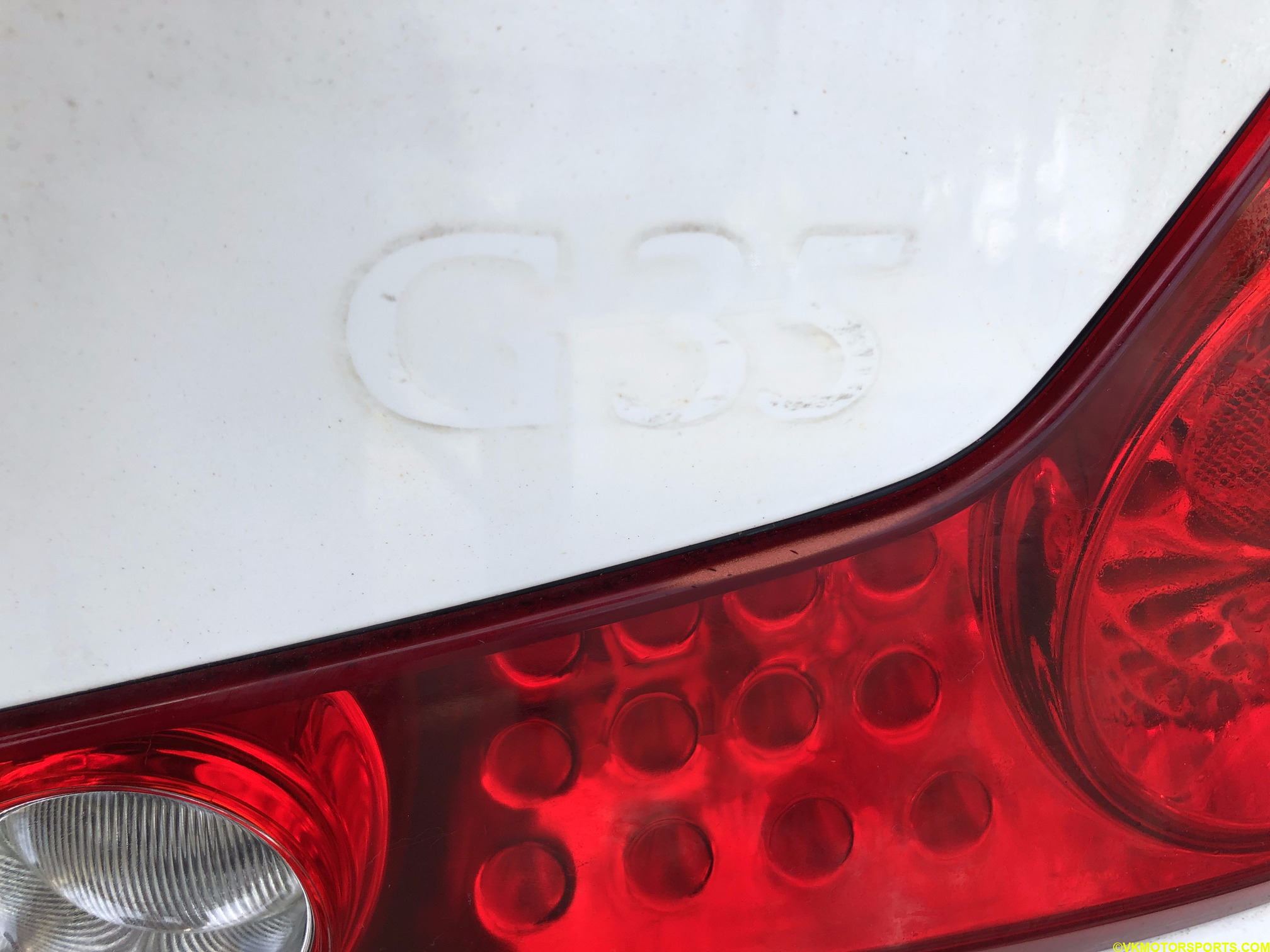 Figure 3. G35 emblem removed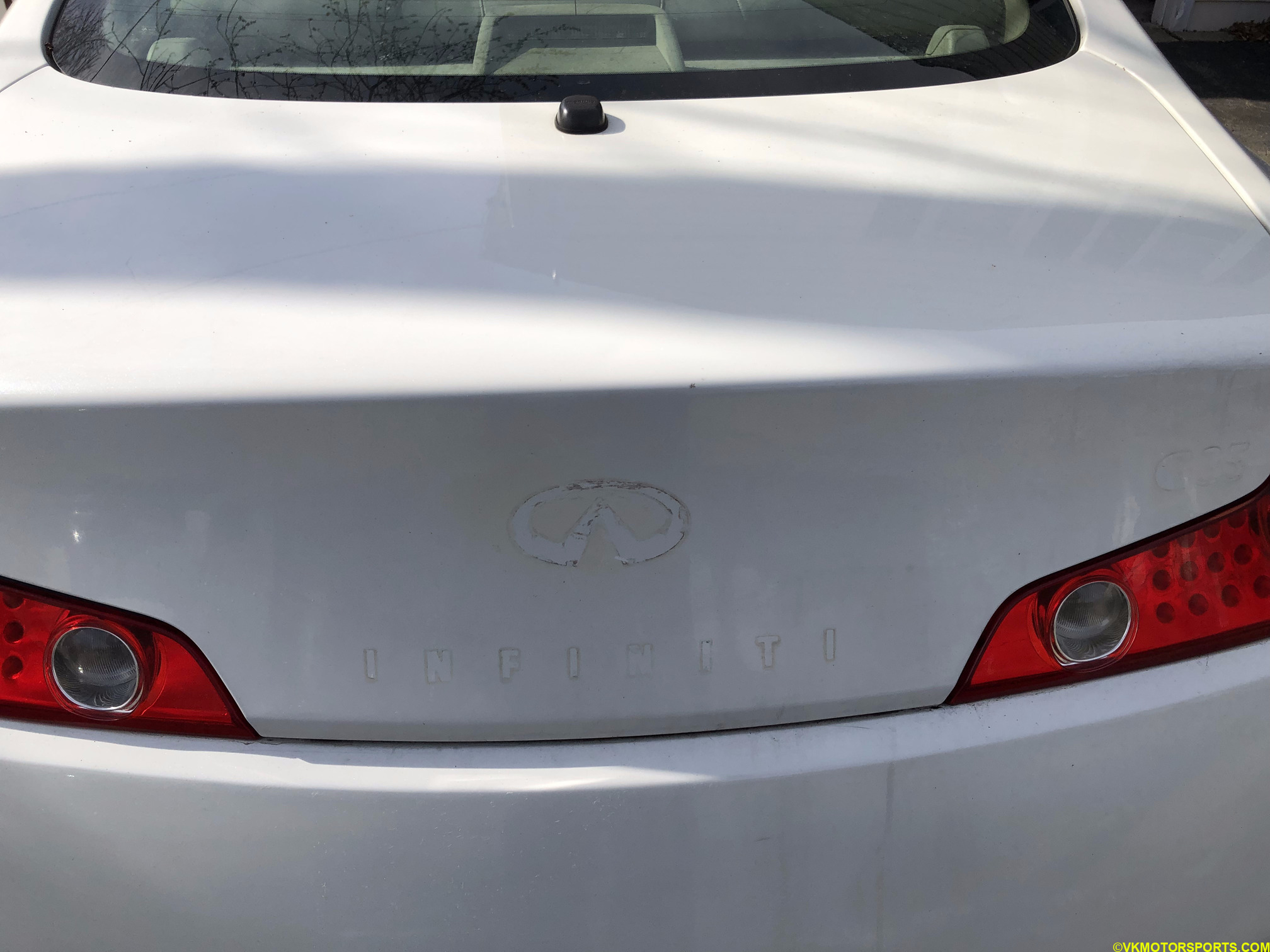 Figure 4. Debadging is complete

Figure 5. Plastidipped emblems